There are some pictures here....
http://www.ebay.co.uk/itm/like/201390339624?limghlpsr=true&hlpv=2&ops=true&viphx=1&hlpht=true&lpid=122&chn=ps&googleloc=1006553&poi=&campaignid=207297426&device=c&adgroupid=13585920426&rlsatarget=pla-131843263506&adtype=pla&crdt=0&ff3=1&ff11=ICEP3.0.0-L&ff12=67&ff13=80&ff14=122&ff19=0&ul_noapp=true
It looks like you adjust the saddle angle (nose up/nose down) on the new post by sliding the cradle round the curve, similar to a traditional "hockey stick" seatpost like this, except the Velo Orange one has 2 bolts.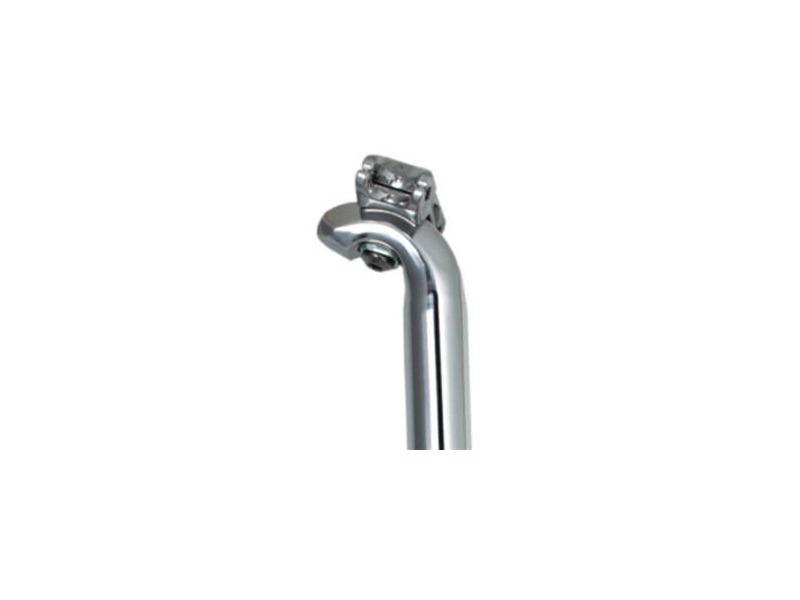 I have the "old" Velo Orange post, where you adjust the angle the cradle sits on the post by tightening or backing off the 2 bolts....this was always the "traditional" way 2 bolt posts worked.
My "old" post works perfectly, I just wondered if anybody had any experience of the "new" post, before I recommend it to a friend.