I've been looking at folding bikes and some of the older ones have this chrome thing which looks like some kind of guard on the left hand side of the bike (the opposite side to the chain). Is it some thing to do with the internal gear hub? I've been searching for ages to try to find a spare part to find out what it's actually called but I've had no luck. So , what is this part?
---
Posts: 13575
Joined: 30 Nov 2013, 11:26am
Location: Leafy suburbia
Something to do with the brake I think
Entertainer, intellectual, idealist, PoB, 60097
Cycling-of course, but it is far better on a Gillott
We love safety cameras, we hate bullies
---
---
Paulatic wrote:Isn't it a drum brake?
That was my thinking too. Not that I'm familiar with drum brakes though.
Disclaimer: Treat what I say with caution and if possible, wait for someone with more knowledge and experience to contribute.
---
Roller Brake.
Similar to a drum brake.
Mick F. Cornwall
---
Could be a band brake. Sometimes referred to as a drum brake.
https://www.decathlon.co.uk/wheel-rear- ... gKW-fD_BwE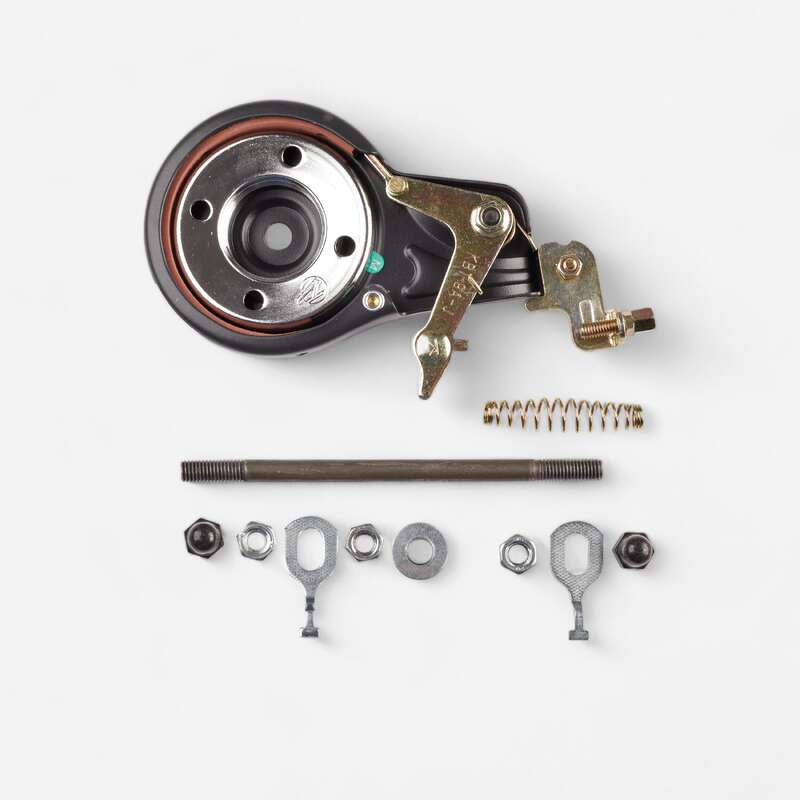 At the last count:- Peugeot 531 pro, Dawes Discovery Tandem, Dawes Kingpin, Raleigh 20, Falcon K2 MTB dropped bar tourer, Longstaff trike conversion on a Falcon corsa.
---
IMHO that is not a roller brake. It is either an expanding drum brake or a band brake. (cross posted with rjb)

cheers
-------------------------------------------------------------------------------
~~~~~~~~~~~~~~~~~~~~~~
Brucey
~~~~~~~~~~~~~~~~~~~~~~~~
---
I'd third band brake - terrible squealy hard to adjust things. Best avoided
---
My first impression was a band brake as well...

They're ok, but IIRC parasitic beggars.
A shortcut has to be a challenge, otherwise it would just be the way.
No situation is so dire that panic cannot make it worse.
There are two kinds of people in this world: those can extrapolate from incomplete data.
---
---