spanner48 wrote:Steve,
What was it like before the rebuild? I'm looking at what I THINK is a Continental, from that 1968-72 period (Crespera lugs). It has the high flange hubs (with butterflies; not QRs), but it also has half-chromed forks. Does yours?
Hello, spanner48.
The spec of yours doesn't match what I had I'm afraid. No chrome on the frame other than the 'chromoplastic' transfers. The Continental was only 5-speed and had small flange hubs with standard axle nuts - the Maillards that I fitted came off a mate's bike.
The picture shows it complete with various alterations over the years - this horrible chainset and gear levers have gone, it was a chromed single chainwheel. The original derailleur was a Huret. If memory serves it also had full length guards.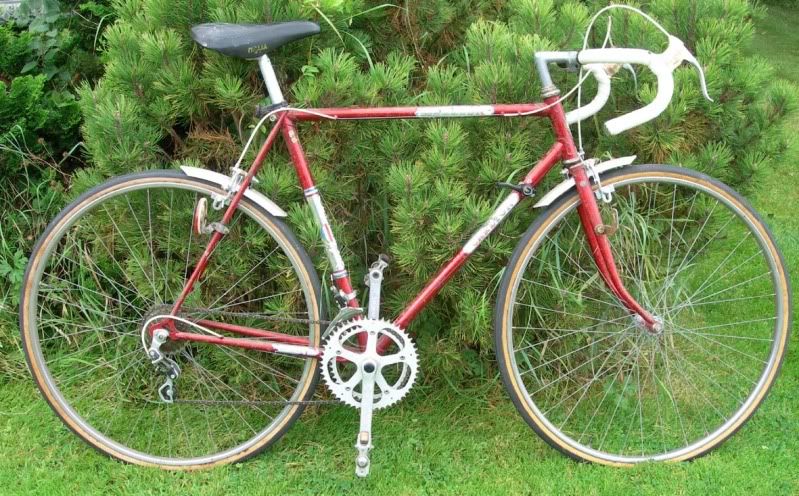 I see it's cropped the front wheel again
Steve