I have three of these.
The mounting system is hopeless.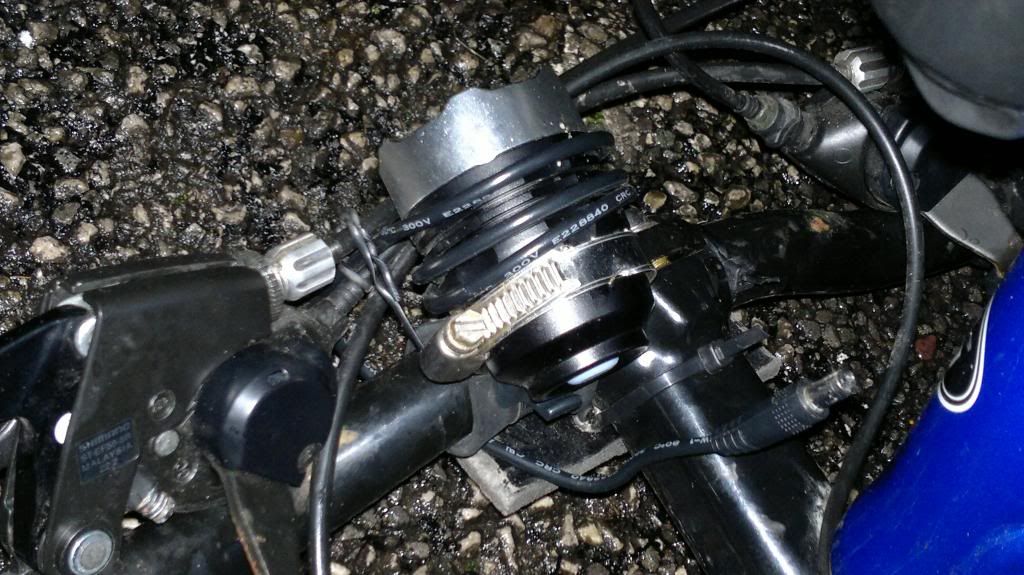 The bike is upside down SHOCK HORROR !!
This view of the lamp is from where the road should be
With rubber padding round the handlebars, I have two intertwined jubilee clips. One smaller one round the bars and a larger one round the lamp unit. Please notice the 'ear' I have turned inward ( with a pair of pliers ) which locates in one of the lamps cooling fin undercuts. This stops the jubilee clip sliding.
This is a sturdy and relatively thief proof fixture.
The spare cable is wrapped round the lamp's housing and tied onto a brake cable with a wire-twist fastener. Note: I have 'underslung' the lamp. It does not have to be on the top of the handlebars.
There were no instructions with any of the units I bought.
Plug the charger in the mains and the LED on the charger body shines green. Connect the battery and the LED turns red to indicate the battery is connected correctly and is charging. When the battery is charged, the LED turns green and the battery can remain on the charger until required for use.
Note : DO NOT look directly into the lamp !