I thought I'd offer first dibs to togglers, so here goes. I really need to have a look at thinning out the number of bikes I have. Is there a toggler out there that might be interested in -
A 1933 gent's Raleigh - K3 hub, all original (worn/aged, but still presentable) finish (bell not included). New Schwalbe Delta Cruiser tyres. A thouroughly useable machine - longest run has been around 40-50 miles.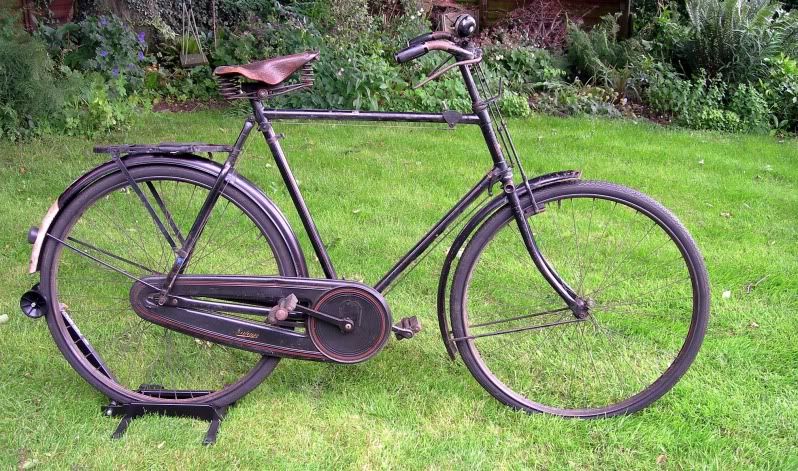 A 1950's two owners from new, fully restored/rechromed, immaculate, better than new Rudge roadster. 4-speed dyno hub with battery tube (though I've never got around to wiring them up since the restoration - the dyno is in working order), stainless rims/spokes etc etc. Yes, this is the bike that appeared at the 2010 TCT. It's a reluctant sale, in part due to the cost of restoration and the time I spent on it.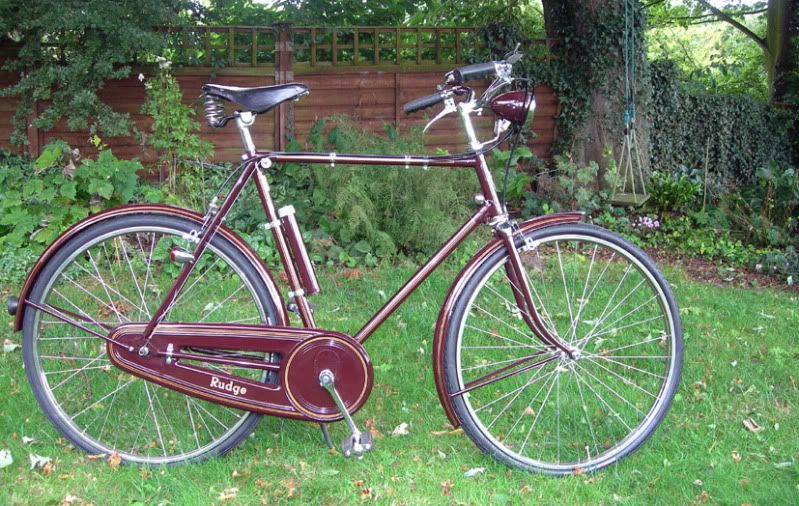 I'd be looking for £150 for the Raleigh (still scope for a bit of profit there
) and offers of at least £400 for the Rudge (I know it's a lot, but nearly £300 of that was for the rechroming
)
The reason for choosing these two is that they are the ones I use least - they are perhaps a touch too modern
and both 24 inch frames but fairly short in the top-tube as befits a roadster, so they are really a little on the small side for me (6ft) but I suppose it all depends on what your used to. The really oldies that I ride are 26 inchers.
If anyone is seriously interested drop me a pm.
Steve (wot just knows he's gonna regret pressing the 'submit' button any second now
)