Oh yes, I am a happy chappie.
Just finished swapping over the cruciform. New kingpin and steering bearings, new track rod ends, new brake and gear cables, new chain, new chain tube brackets, new hand grips, and cleaned out the drum brakes and did the tracking.
Gotta say, I luckily had everything in the garage, even a spare q/r rubber when the one of the steering q/r rubbers failed. Yes there were a few 2 steps forward, one step back moments, worst being when I fitted the wheel mounts backwards, so the track rod bracket was at the front, doh. Anyway, all done, hoping the rain dies off tomorrow so I can get a quick test ride in before Monday's commute. This has been by far the most complex, out of my comfort zone biking diy job I've undertaken, and now I know that if I can ever afford a new trike, then I'll be o.k. building it up out of the box. It's also shown me just how many things I should've checked when I've bought a 2nd hand trike. Never even checked the tracking on a trike before today! Started at 10.00, finished at 16.30.
So here's a before pic, a tools used pic, and the finished pic. Look how shiny she is!
Btw, if anyone has a home build project, and could use/fix the broken cruciform, they're welcome to have it.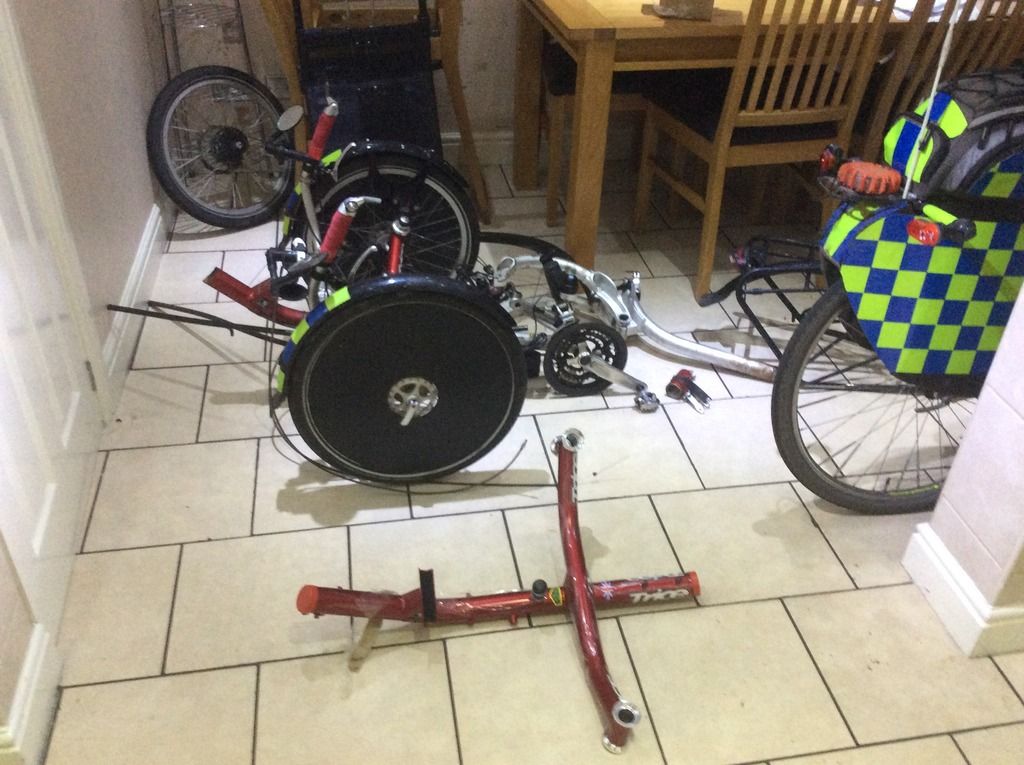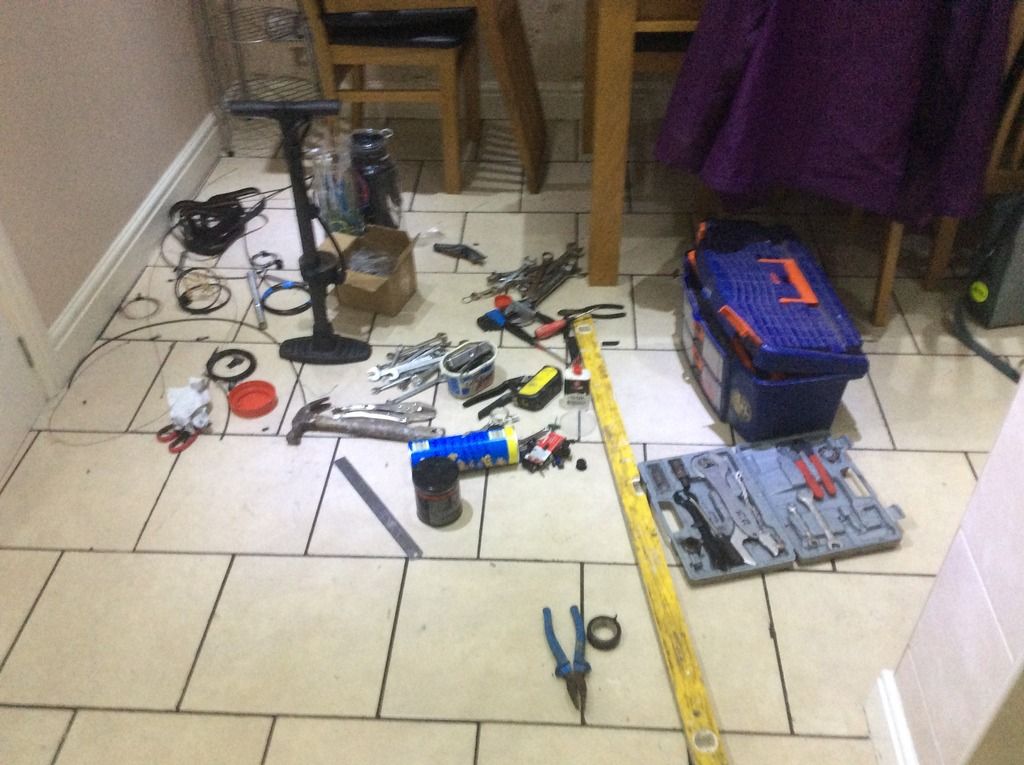 [/[URL=http://s290.photobucket.com/user/carlpanther/media/image_zpsgvu7vubd.jpeg.html]