Just wondering if I can pick your brains? I've still hardly ridden the Lyner, as I commute on the Catrike every day. Just got her ready to put into service for when (or if) the weather improves (fitted lights/dual pedals/Marathon Plus tyres/horn/etc) It's amazing how much extra money you can spend creating a reliable commuter!
Anyway, I've noticed a slight bit of play in the headset. I thought it could be tightened up by the allen bolt on top, but no. It felt like the whole 'insides' were turning and there was a 'creaking' sound.
I then thought there must be a bolt on the bottom, but after removing steering arm/wheel and mudguard there is no bottom bolt. (The photo below is looking up from underneath.)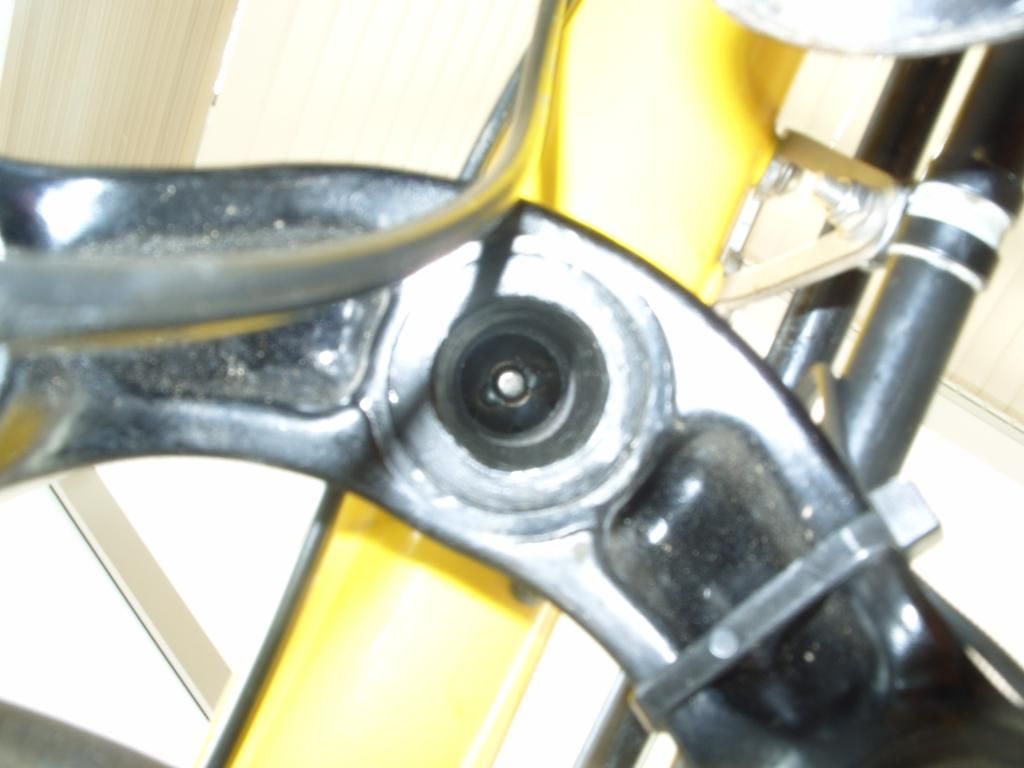 I can see that when I look up the tube whilst turning the allen bolt on top, the whole thing turns around.
I'm confused as to how---
a/ to tighten the headset, and b/ how to remove if a replacement is ever needed. FYI, I can be pretty dense at this sort of stuff, but a quick google/youtube search usually points me in the right direction. However, I can't find anything on underseat steering adjustment.
Any advice would be appreciated,
many thanks, Carl.