Posts: 1157
Joined: 12 Aug 2013, 4:09pm
Location: Kyle, Ayrshire
Nice story about the boy on the pavement who raced the pros in Edinburgh
https://twitter.com/cyclingtips/status/ ... 1559012354
https://cyclingtips.com/2021/09/the-hea ... d-recruit/
<grumpy git mode on>
I think they took this too far! At the moment Xander was handed a bottle - with appropriate witty TV commentary from that nice Mr Boulting - this was a perfect story. The kid (and proud parents) could dine out on this for years - and Xander probably has a fast-track if he wants to take his racing seriously.

TJV went over the top the next day. Better to focus their efforts on some other kids. Or something else nice :- )
Posts: 1157
Joined: 12 Aug 2013, 4:09pm
Location: Kyle, Ayrshire
I suppose it was a bit OTT, right enough. I was just concerned it might go to the wee fellow's head but he seems pretty confident anyway! Lewis Hamilton used to get that sort of thing happening to him when he was in karting, even before he was twelve, I think. A cynic might suggest that Jumbo Visma were doing it for 'marketing purposes' and that might be true to some extent - it wouldn't just be the riders - but then that's what they're in it for. I was kind of non-plussed by the story, unlike some of the folk in the comments on Cycling Tips, so maybe I'm a grumpy git too!
Why not just let the lad have his 15 minutes without dissecting the ifs/what's/why's
Posts: 1157
Joined: 12 Aug 2013, 4:09pm
Location: Kyle, Ayrshire
Different sport but here's an 11 year old Harry Kane meeting David Beckham back in 2005, alongside Katie, who is now his wife! Strange things happen.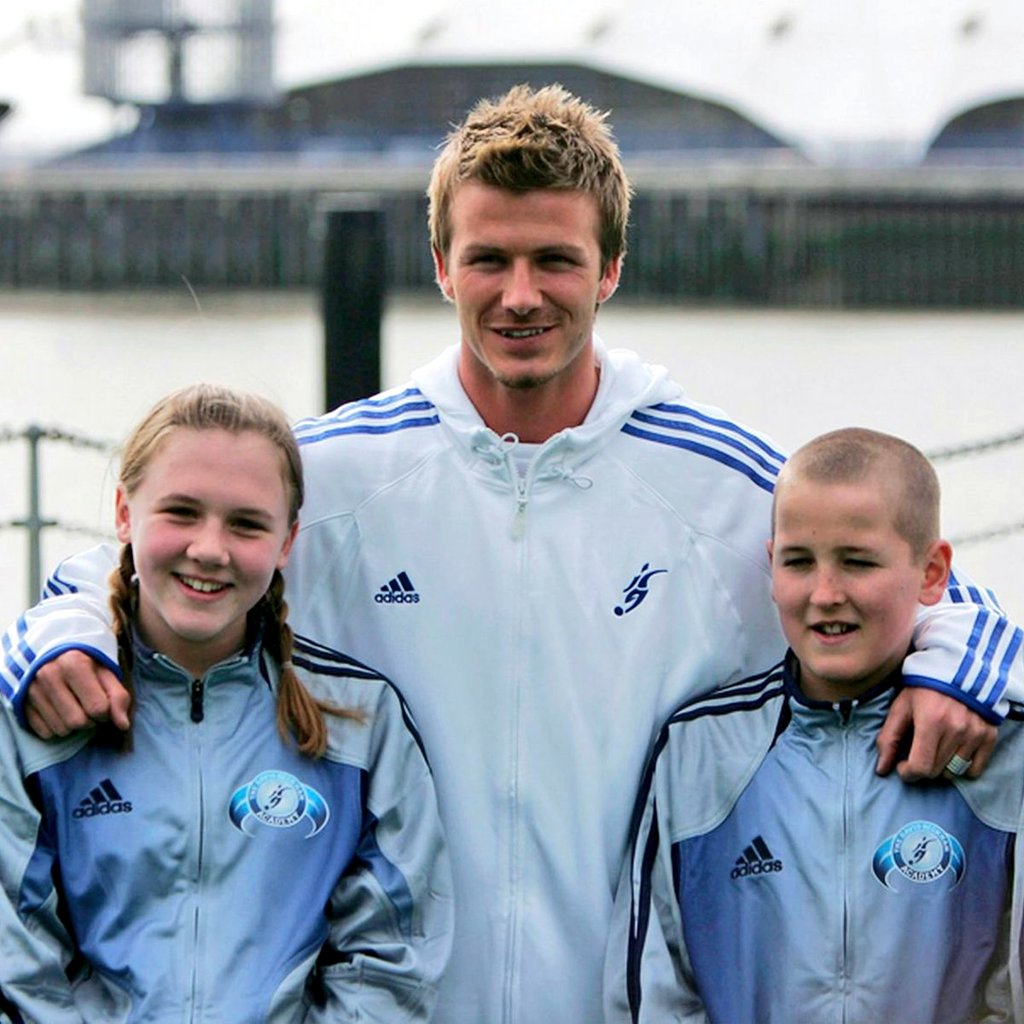 Story here -
https://www.sportbible.com/football/new ... 1-20210711
shame the Womens Tour has been relegated to 1hr highlights after being promised live coverage, which actually is supposed to be a requirement to hold its UCI WWT status, so the race may well be downgraded next year as a result
MJR, mostly pedalling 3-speed roadsters. KL+West Norfolk BUG incl social easy rides
http://www.klwnbug.co.uk
All the above is CC-By-SA and no other implied copyright license to Cycle magazine.