Avid BB series brake calipers have been around for about two decades now and have been through several iterations, including the 'BB' model and the BB3. Current models include the BB5 and various versions of the BB7 model, which has a moving pad adjuster as well as a fixed pad adjuster.
They are called 'BB' because they have ball-bearings in them; three 7/32" balls (~5.5mm) ride on ramps and translate a cable pull into the rather shorter movement of the brake pads.
Although not perfect, they are basically simple and reliable mechanisms which do benefit from maintenance. In UK conditions a particular issue is that the fixed pad adjuster is liable to seize up. I plan to add further details to this thread but the following is a start;
This is a parts listing for the BB5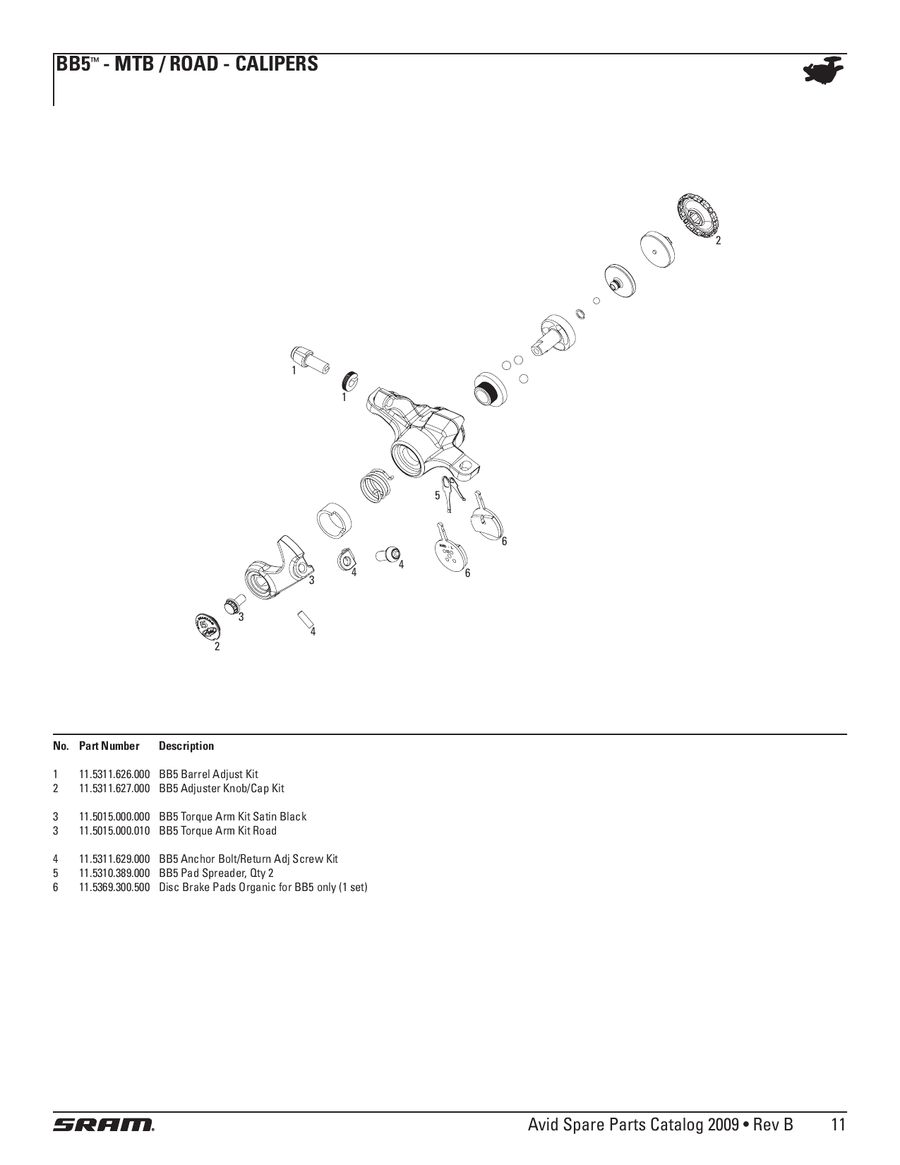 BB7 (there are variations with date of manufacture BTW)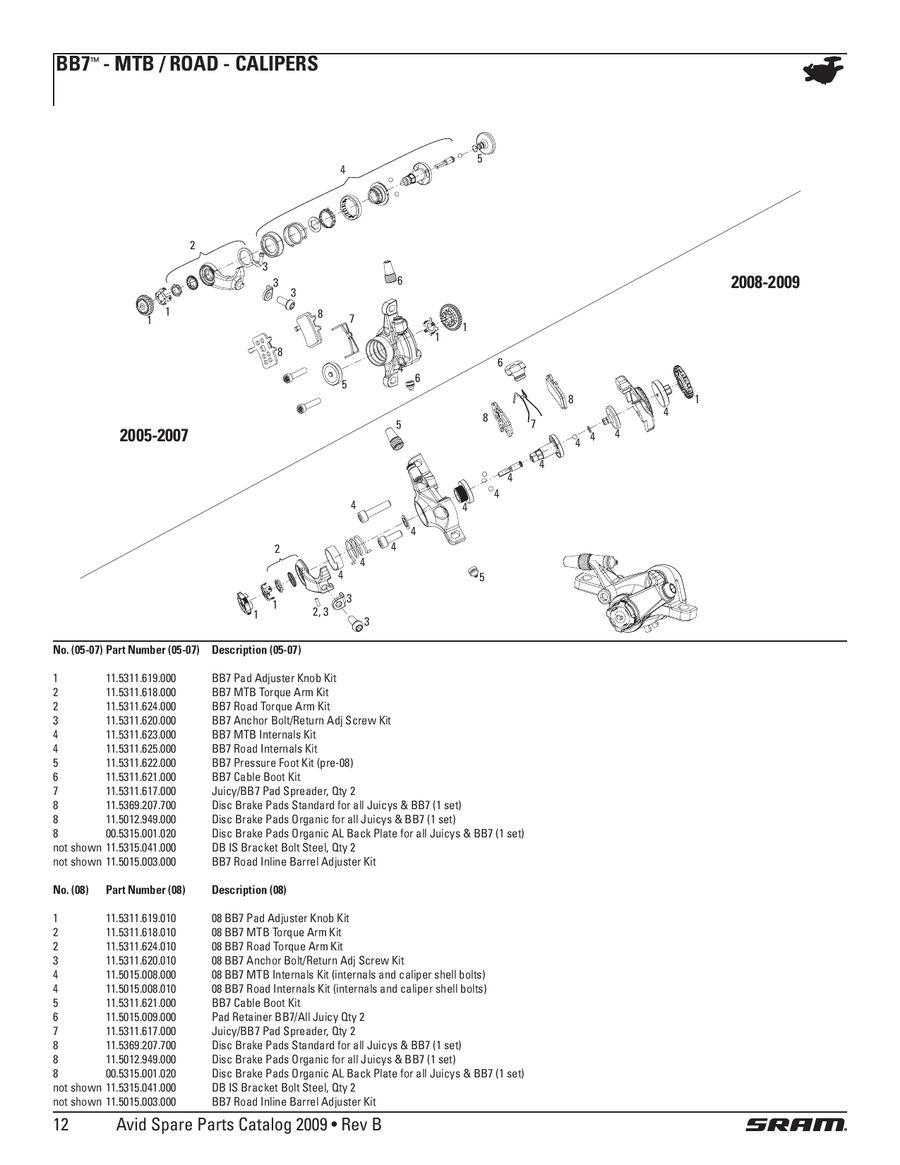 Service manual
http://cdn.sram.com/sites/default/files/techdocs/gen.0000000003513_rev_b_2012_bb7_bb5_service_manual_english.pdf
Installation manual (2006 vintage)
http://cdn.sram.com/sites/default/files/techdocs/2006_BB5and7_English.pdf
There is a page on the (usually excellent) Park Tools website which covers installation and adjustment of BB5/BB7 brakes, posted in 2015. I would link to it, but it appears to be wrong; in what I presume is a misinterpretation of Avid's recommendation that the disc be offset in the caliper body gap (for BB7 only), they presently (as of Nov 2017) recommend that the
pad to rotor
clearance is set unevenly in both BB5 and BB7 brakes.
cheers