Mike Sales wrote:I have a set of three unusual keys, marked 13, 14 and 15 swg. Though less handy than a Park type I use them as my ultimate deterrent because they give a good grip and easy leverage.
They are in the shape of a flattened U, about 60mm in the base and 30mm in each arm. At the end of each arm is the nipple slot, in the shape of a slotted diamond. The axis of the slots is aligned, so that while one end is engaging a nipple, the other is round the spoke. This gives good leverage and a secure grip.
Has anyone such a spoke key? I cannot remember where I got them!
When wheel building the nipples are lubricated and do not need the ultimate deterrent, but these keys will shift any frozen nipple which it is possible to shift without breaking the spoke.
not quite as you describe but icetoolz used to make a set of three like this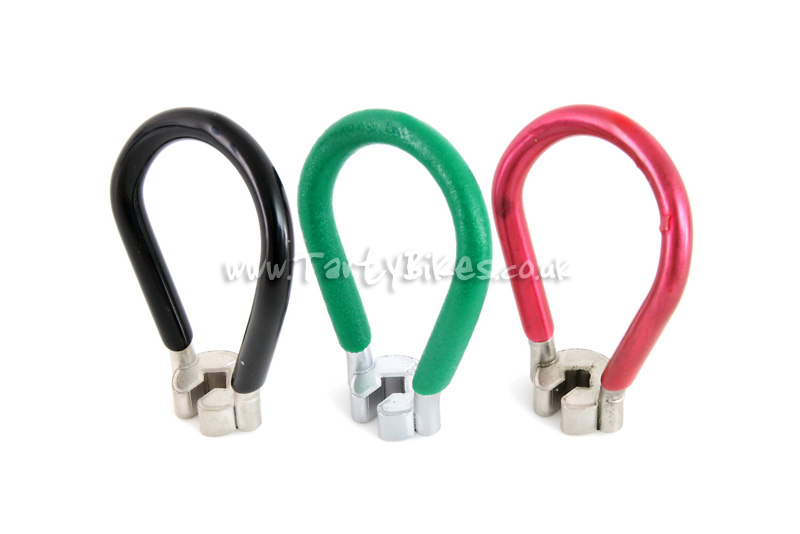 tartybikes used to sell them. Dunno where you can get them now.
cheers