Well, there it is. Bought for my 13th birthday in 1972. Ridden regularly until the early 80's and then hung on the workshop wall. A recent post about Carltons spurred me on to do a bit of a refurb on the old girl. I've just has a quick spin around the close and it's still as smooth as I remember it being. I know for the purist, some of the parts are modern(ish) replacements and it's not the original colour scheme, but the imichrome transfers are no longer available, so I thought it was more important to get it looking (and working) as I think it should.
Just wish mum and dad were around to see it now
Ain't nostalgia wonderful?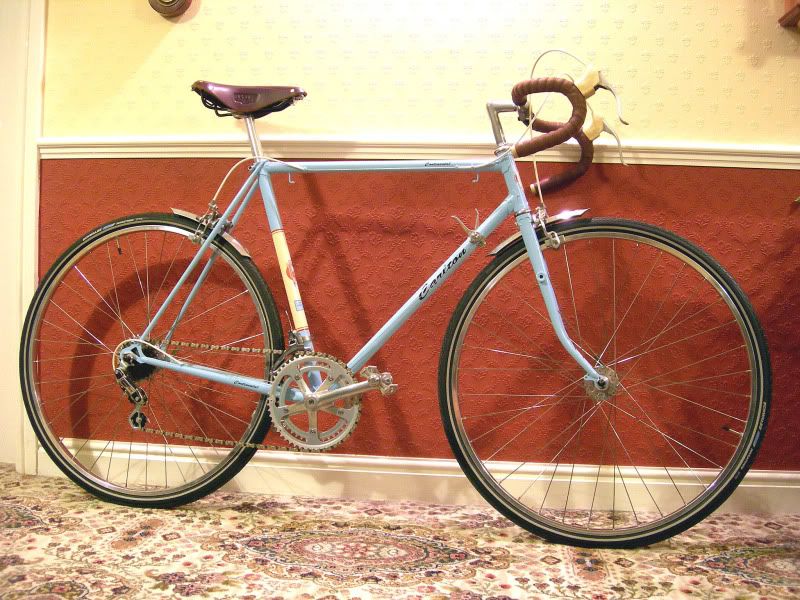 Steve